Eckersley is an independent General Practice firm of Chartered Surveyors and Commercial Property Consultants undertaking a range of professional property services throughout the North West of England, in addition to providing specialist advice to clients on a national basis.
Eckersley has established a client list ranging from sole traders to major PLCs. These include National and International Retailers, Higher Education Colleges, Local Authorities, NHS Trusts, major developers, a number of national house builders and all of the leading High Street Banks.
Our Team
For informal discussions, in complete confidence, please contact one of the following.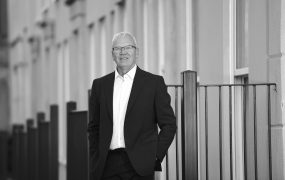 John Bretherton (Consultant)
John provides an extensive range of professional services specialising in valuation and appraisal of commercial property, Landlord and Tenant disputes and Compulsory Purchase and Compensation matters.
His expertise and qualifications have extended his role as a dispute resolver, and he has undertaken appointments under PACT and has acted as Expert Witness in a number of commercial property disputes.
In addition to his professional role, John is also involved with residential development where he works closely with planning advisors to identify and secure sites. He advises landowners and developers upon the acquisition and disposal of development sites and undertakes appraisals and viability assessments on behalf of both financial organisations and private clients. As part of his residential development role, he is also regularly called upon to provide his expertise in determining development land values under Option Agreements or to provide expert testimony to the Courts and at Planning Inquiries.
Show More
Contact John
Download V card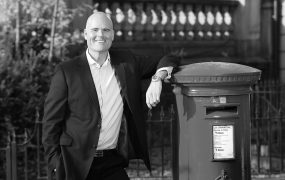 Mark is actively involved in the agency market operating predominantly in the North West on a range of acquisition, disposal and development orientated instructions.
Whilst overseeing the business space agency department, in recent years he has advised on a number of mixed use developments mainly being food retail led in addition to the acquisition and disposal of residential development sites for house builders, retirement home operators, local authorities and Housing Associations. He has further provided independent expert reports and testimony in support of Planning Appeals on several larger scale development projects.
Mark also provides advice in relation to investment property on behalf of a range of clients across all property sectors including the provision of supporting documentation subject to client's specific requirements.
Show More
Contact Mark
Download V card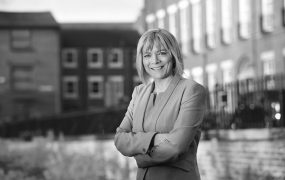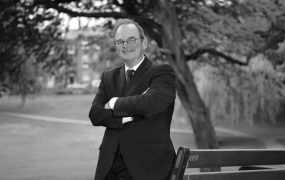 Jon Harrison (Client Accounts Manager)
Jon is Eckersley's Client Account's Manager and oversees all matters concerning client funds within the practice. His principal duties include co-ordinating rent and service charge collection, the administration of expenditure for the property assets under management and liaison with, and reconciliation of funds to, our management clients and their tenants.
Jon's experience is acquired during a 30 year career within the accountancy profession, in both public and private sector organisations, ensures accurate record keeping, competent handling and safekeeping of client monies, in full compliance with RICS Accounting Regulations, for the practice.
Show More
Contact Jon
Download V card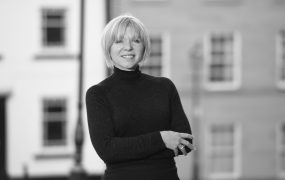 Mary's career began in the leisure industry, before a number of years spent in the private and public sector prior to joining Eckersley.
Her main focus is in the retail, office and licensed/leisure agency markets advising a wide range of clients in respect of the acquisition and disposal of property ranging from premises on the High Street to new local/district centre development and out of town retail accommodation. In recent years Mary has also been involved in a number of food retail developments of varying formats.
Mary also heads Eckersley's property management department which administers an extensive range of property assets from single occupancy units to large mixed use retail parks. Our management portfolio, where we act for a varied mix of private and corporate clients, extends throughout the North West, Midlands and as far afield as Norfolk.
Show More
Contact Mary
Download V card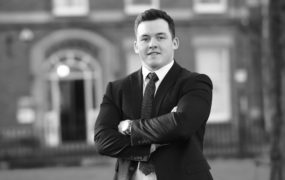 Harry works within both the Agency and Professional teams and is training with the Practice under the RICS Apprenticeship scheme, currently working towards full professional status.
Harry undertakes agency viewings and deals with day-to-day property enquiries as well as undertaking essential market research and data analysis for client projects.
He has a background in dealing with Land and Title issues, after working at the Land Registry prior to opting to change his career path, with this background knowledge proving beneficial when dealing with property related matters.
Show More
Contact Harry
Download V card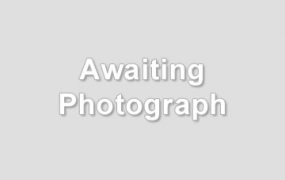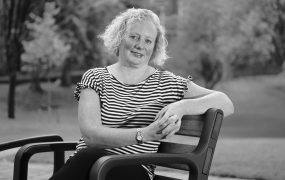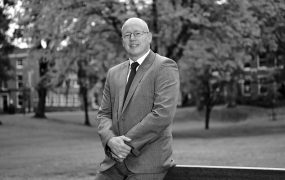 Andrew Taylorson (Director)
Andy qualified from a professional background focusing on asset valuation and business rating. Andy used this grounding and these technical skills to assist him in his current role as a development surveyor advising clients on major development projects in the North of England and offering specific advice to private clients, developers and end users.
He has an extensive track record being involved in a number of major development projects, delivering both single and mixed use schemes within the retail, office, industrial, leisure and residential sectors.
In addition to Andy's development role, he also provides advice to several educational and sporting entities in relation to the rationalisation and strategic use of their assets in the short, medium and long term.
Show More
Contact Andrew
Download V card