Wellington Park, Leyland – Sale Completes to McCarthy & Stone
June 13, 2019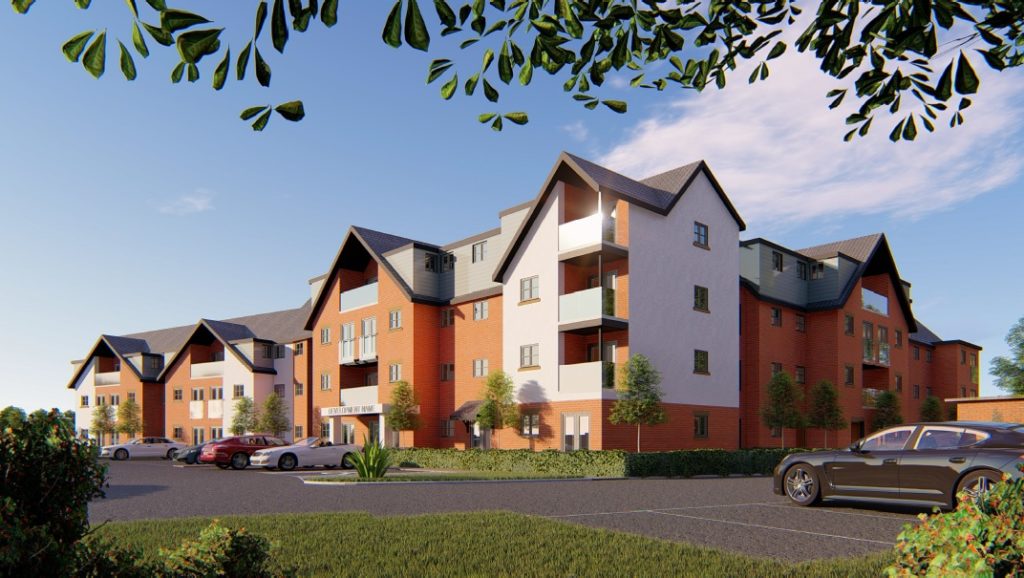 McCarthy & Stone have now completed the purchase of Wellington Park soon to be demolished and redeveloped providing 63 single and two-bedroomed retirement apartments. Eckersley acted on behalf of the joint owners, Leyland Masonic Properties Limited and Provincial Properties Limited in the disposal following a marketing campaign undertaken by Eckersley involving Fiona Warren and Andy Taylorson.
Director of Leyland Masonic Properties, David Walker commented "When Leyland Freemasons decided Wellington Park was too large for their needs and more modest premises would be appropriate, disposing of Wellington Park seemed a daunting task. Our apprehension was misplaced as the help and support received from Andrew Taylorson and his colleagues at Eckersley's was impressive and professional. Whilst we are very sad to have to leave our home of 30 years we do wish the development every success and we are pleased it will be adding much needed specialist accommodation for the elderly of Leyland."
Abby Ashmole, Land Manager at McCarthy & Stone (Developments) Limited commented: "We are delighted with the acquisition of Wellington Park following on closely from our scheme on the former Pines site at Clayton le Woods. The new facility at Wellington Park will include McCarthy & Stones extra care offer for residents. We are very pleased with how this project has evolved as we have a fantastic bespoke design for Wellington Park. The application was positively received and we are particularly grateful to South Ribble for their input through the planning process and for the positive approach from the Freemasons of Leyland who together with their team were composite professionals."
Andy Taylorson added: "We received a good level of interest for the opportunity, we know our clients are pleased with the result and the proposed use for the site will benefit Leyland residents and contribute positively to the local community. Our Clients were committed in working through the detail with the developers to ensure the proposed plans were in keeping and sensitive to the immediate area. McCarthy & Stone have recently completed on other sites in Clayton le Woods and Penwortham, with other property sales to Care Home providers including a site at Much Hoole to The Athena Group and a sale to Sue Ryder for a specialist neurology care facility at Fulwood, demonstrating a good level of activity and demand for sites in the care and retirement sector in the North West". All these sales involved Eckersley's agency team.