RICS UK Commercial Property Market Survey – Q4 2016
March 28, 2017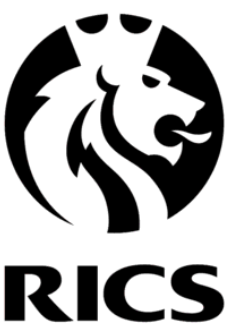 Victoria Taylor-Lewis reflects on the latest market survey published by the RICS for Quarter 4 2016.  This suggests that occupy demand for offices and retail were fairly flat but the industrial sector continues to perform well.  In addition investment enquiries had risen across all sectors.
In the occupier market, it is reported that demand from tenants increased modestly across the all property sectors for the second consecutive quarter.  It appears that this was once again driven entirely by the industrial market whilst demand was rather flat in both the office and retail sectors.  Survey respondents confirmed that landlords were prompted to increase the value of incentive packages on offer to prospective tenants.
On the supply side, lack of supply continues to be a key feature of the industrial sector with the survey reporting a further decline in leasable space during Quarter 4.  Industrial supply in net balance terms has now fallen in 18 consecutive quarters.
Commenting, Taylor-Lewis says "both our Lancaster and Preston offices are seeing trends that mirror those nationally."  The vast majority of enquiries are within the industrial sector in comparison to both offices and retail.  Availability was unchanged in the office and retail sectors at the national level.  Near term rent expectations are now pointing to strong growth in the industrial sector but marginal gain across office space.  It means the market is now envisaging modest declines in retail sector rents.
Most surveyors are not particularly aware of any businesses looking to relocate away from the UK in response to Britain's decision to leave the EU.
With regard to the investment market, demand continued to recover for a second straight quarter, with growth in enquiries gaining momentum during Quarter 4.  All property sectors were reported to have seen a pick up in investment demand albeit only  modest within the retail sector.  The supply of property for investment purposes fell in both the office and industrial sectors but was broadly unchanged in the retail segment.
"There is a distinct shortage of investment stock across Lancashire.  Investors seem to want to hang on to assets, yet we have numerous enquiries and clients with funds available to buy.  In particular the £100,000 to £500,000 range seems particularly buoyant" states an upbeat Taylor-Lewis.
Compared to the previous RICS surveys, more property professionals are now projecting value rises across all property sectors.  The exception is secondary retail assets where it is expected that there may well be no change in values over the coming 12 months.  Taylor Lewis says "that remains to be seen!"