RICS Market Commentary – Quarter 3 2016
November 3, 2016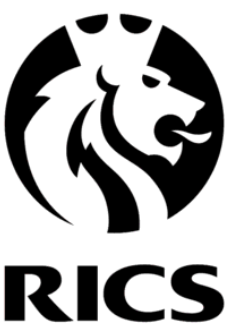 The latest RICS UK Commercial Property Market Survey for Quarter 3, 2016 highlights that sentiment in the market is recovering slightly after the sharp deterioration seen at the end of Quarter 2 in the wake of the EU Brexit vote.  At the headline level, both rental and capital value projections returned to positive territory, but remain significantly subdued relative to the start of the year.  Nevertheless, expectations improved to some extent across most parts of the UK.
In terms of the occupier market, national tenant demand returned to growth at the all-property level, having stagnated in Quarter 2.  The sector breakdown, however, reveals that the industrial market was the only area in which occupier demand increased, with the retail and office sectors displaying little change.
Availability continued to decline, most markedly again in the industrial sector, with a net balance of 27% more respondents reporting a decline in supply.  Headline availability declined marginally in the office sector and remained broadly unchanged across retail space.
The survey questioned whether members considered that there was any evidence of firms looking to relocate away from the UK in response to the EU Referendum outcome.  Nationally, a majority of 86% had not seen any such enquiries.  Two thirds of respondents did not consider they were likely to see any increase in business moving away from Britain over the next two years.
The survey confirms that surveyors do expect rents to increase, albeit modestly, in the short term. Projections are only modestly positive in the office and retail sectors, whilst the industrial sector of the market is expected to post reasonably solid gains.
In the investment market, industrial property was once again the strongest performer.
Capital value expectations recovered noticeably at the 3 and 12 month horizons.  For the next 12 months, a net balance of 24% more respondents expected capital values to increase rather than decline.  Contributors were most optimistic towards the prospects for capital growth in the prime industrial and office markets.  At the other end of the spectrum, secondary retail continues to show the weakest expectations.  The latest survey shows that fewer respondents now consider that the market has entered the early stages of a downturn with the initial shock of Brexit fading and some normality returning to the market.
In the North West, the general view of most surveying firms was one of caution but with general positive signs of market activity and a number of surveyors echoing our own view that there is a shortage of quality industrial units for sale and to let.
It must be appreciated that Eckersley's valuation advice is based upon evidence derived up to and including the valuation date and therefore future market changes may affect future valuations.  The RICS require that we make commentary upon the level of uncertainty that might attach to a valuation.  The uncertainty that followed the EU Vote is now self-evident and well accepted in the market.