RICS Commercial Property Market Survey – Quarter 1 2016
May 9, 2016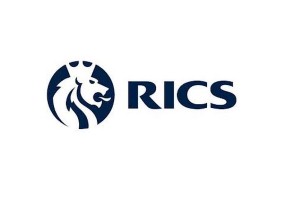 The latest RICS UK Commercial Property Market Survey for Q1 2016 shows overall conditions in the sector remain firm at their national level.  The trend in recent quarters highlights steadily rising demand and the lack of supply which continues to push capital values and rents higher.  Notwithstanding this, expectation for future growth particularly in segments of the market where values have run along way and appear relatively stretched, are scaling back.  Furthermore, uncertainty surrounding the EU Referendum is beginning to dampen activity in several areas.
Levels of investment in the commercial property market seem to be reducing but there are mixed reactions generally from the market place. These results do seem to be one-sided, with the greatest impact reported to be within Central London.
Taking a more long term view in respect of the impact an eventual Brexit might have on the UK Commercial Property Market, the professional perception is such that Britain voting to leave the EU could carry negative consequences for commercial real estate.  London is again to bear the brunt in the event of Brexit, but the overall view across the UK regions is a mixed, so uncertainty prevails.
Notwithstanding the result of the vote on 23 June, early evidence suggests that occupier and investor decisions are being put on hold in certain areas until the outcome is known.
In dealings within the UK, the latest survey shows occupier demand was still healthy in Q1 with industrial seeing the firmest momentum on a sectoral comparison. The all-property RICS occupier demand gauge has shown a deceleration in growth for five consecutive quarters, however, and at the same time availability of leaseable space continues to trend downwards for the twelfth quarter in succession.  Within this downward trend the industrial sector experienced the most significant drop in supply, whilst retail space fell only marginally.
With conditions in the occupier market still tight, rents are expected to rise further over the coming months across all sectors.  However, near term rent expectations, although still consistent with solid rental growth, have now eased in four straight quarters.
In the investment market, buyer demand across the regions remains solid in all three traditional sectors while the supply of property for investment purposes continues to decrease. That said, overseas enquiries stalled during Q1 and appetite amongst foreign investors among foreign investors for UK commercial property has been easing since the middle of last year.  Nevertheless, capital values are still projected to rise across all parts of the UK over the next 12 months, albeit expectations now point towards to the slowest pace of growth since 2013.