The Rating Lists (Valuation Date) (England) Order 2014 comes into force on 21st November 2014
November 12, 2014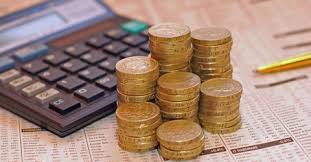 This order confirms that the next business rates revaluation will take place in 2017 and the relevant date for the revaluation of all properties for this purpose will be 1st April 2015.  In other words, the rates you pay for your business premises from 2017 will be based upon the rental value of the premises as at 1st April 2015.
You may therefore wish to begin preparations, such as recording current details of the premises, perhaps with photographs, especially if improvement works or alterations are planned for the future. It would be useful to have a record of the property as it was on 1st April 2015 (known as the "antecedent valuation date" or AVD).
In due course the valuation office may send out forms to businesses requesting information to allow them to compile the new valuation list and it is important to respond to these requests promptly.  You should also retain a copy for future reference. Not all businesses will receive such requests and Eckersley would be pleased to assist should guidance be required.
Eckersley have a retained database from which we draw evidence for the revaluation and would be pleased to assist with an appeal against a new rating assessment in the 2017 Rating List.
Given the length of time since Rateable Values were last reviewed (pre-recession in April 2008), there are likely to be significant changes in some Rating Assessments which will require careful consideration.
This does now also mean that any appeals against the existing 2010 valuation list should be lodged before the new list comes out in 2017 and Eckersley would be able to assist, if required.
Eckersley would be delighted to discuss any issues regarding your Rating Assessment and will ensure that any fees and charges are set out in full prior to any work commencing.  Chartered Surveyors and members of the IRRV (Institute of Revenues, Rating and Valuation) adhere to a strict code of professional conduct and, if you require any assistance in relation to your Rating Assessment we would recommend that you seek a firm who are members of these organisations, such as Eckersley, who will provide you with professional, equitable advice.
For more information please contact, Martin Connolly on 01772 883388 mgc@eckersleyproperty.co.uk