Windmill Tavern, Clifton Lane, Clifton, Preston
Public House with land
0.63 hectares ( 1.56 acres ) — 449 m² ( 4,835 ft² )
£325,000
Location
The site is situated to the west of Clifton Lane, close to its junction with Church Lane in the Clifton area of Preston and approximately 4 miles to the north west of the City Centre. It is close to a small residential hamlet and immediately to the east of the Springfields Nuclear Power Station. The hamlet is served by local country roads as well as Deepdale Lane that link through to the established residential suburb of Lea to the east and the A583 Preston to Blackpool Road to the south and Clifton village itself.
The immediate surrounding area comprises predominantly of agricultural fields, with ribbon residential development along Darkinson Lane/Lea Lane and the nuclear energy processing facility to the west.
Description
A former Windmill with its associated single-storey buildings of brick and slate tile construction, together with its adjoining car park and a large rectangular area of unadopted land adjoining. The site extends to approximately 0.63 hectares (1.56 acres) and includes some mature hedgerows and self-seeded trees.
The site has been split, part of which forms an extended beer garden to the main public house and the remainder is used as a grazing paddock. The site has a relatively flat topography.
Click here to view larger map and get directions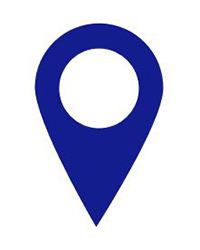 Sat Nav Ref: PR4 0YE