Places for People secure permission for expansion
May 8, 2014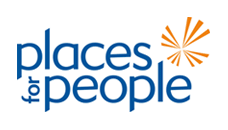 Plans to expand their representation and offices at South Rings Business Park by Places for People have been recently approved by South Ribble Borough Council at their Planning Committee on 30 April.
The site, known as Plot 5000 extends to 1.4 hectares within the South Rings Business Park, Bamber Bridge, Preston.  The development will include a three-storey 3,112 m2 class B1 office facility, 836 m2 of start-up business units and a 929 m2 health and fitness club.  A proposed conference area will form part of the office facility on the frontage to the site.
Eckersley have advised on the conditional purchase of Plot 5000 which has already been earmarked as a commercial and employment area when the South Rings complex was first opened.  Negotiations have been undertaken with Muse Developments, the owners and promoters of the site.  The Business Park comprises a gateway to Preston and South Ribble from the regional motorway network at Junction 29 of the M6 at its intersection with the M65.
Ken Aitken, Group Head of Corporate Estates for Places for People said: "As a result of the organisations continued success, plans have been submitted to expand our regional hub.  As a major employer in the Preston area, the expansion of the site is an exciting prospect".
Once complete the site as a whole will provide over 300 jobs with 260 onsite car parking spaces.  Places for People is one of the UK's largest housing providers owning or managing 143,000 houses. Preston is the focal point of administration for Places for People, who also have offices on the Preston Docklands.