New Harrogate Retail Park Plans Go On Show
March 14, 2018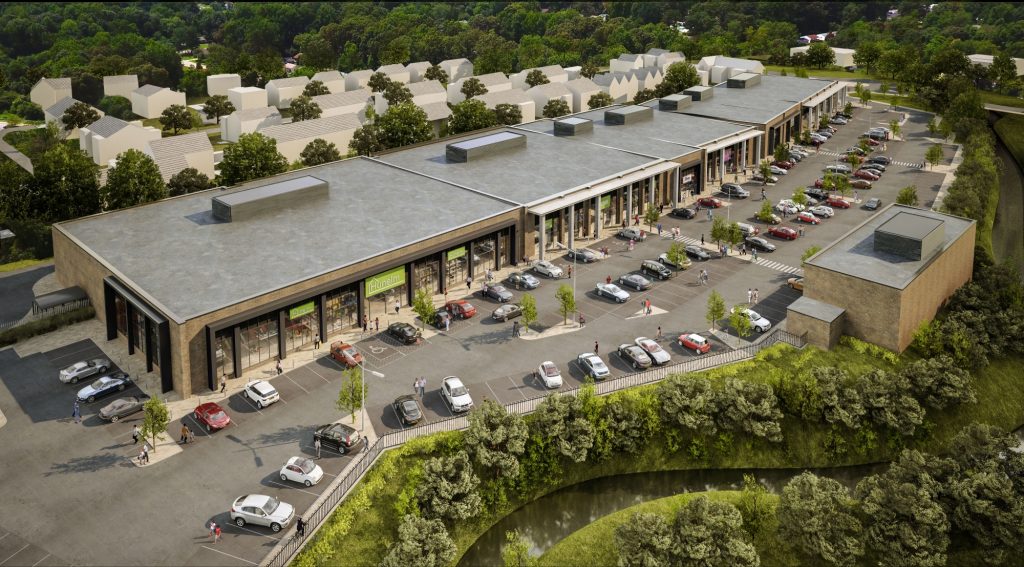 Plans for a new retail warehouse scheme on the approved Tesco food store site at Skipton Road in Harrogate will go on show to the public later this month prior to a formal planning application.
The proposed retail scheme will provide 122,000 sq ft ground floor and mezzanine floor space in a parade of up to nine units including a coffee shop.  The scheme is primarily designed for bulky retail operators (furniture and furnishing stores) although there is the potential for some food and more high street type retail uses.
Consolidated Property Group (CPG) has agreed to purchase the former Gas Offices site from Tesco Stores Limited.  Eckersley have assisted CPG with the conditional purchase and are part of the delivery team to secure planning.
CPG's Managing Director, Martin Ridgway: "This is an opportunity for the local community to benefit from a major regeneration project after a delayed start.  The site already benefits from an existing retail planning permission for a Tesco store of 79,000 sq. ft and we propose delivering a retail park scheme that will offer genuine choice for residents of Harrogate and reduce the need to travel outside of the town.
"The design proposed is for a high quality modern yet sympathetic retail scheme that utilises complimentary materials and architectural references to the town centre. The scheme will benefit surrounding residents by being significantly lower than the approved Tesco proposed with no car park adjoining any residential boundaries.  As the scheme is primarily designed for bulky retail operators there will be fewer deliveries. The service area will be low down and screened with the same operating hours as those granted to Tesco."
All vehicle access will be via a new roundabout junction off Skipton Road and no major off-site highways works, such as widening the existing bridge, will be needed as traffic generation will be significantly lower than for the approved Tesco scheme.
The multi-million scheme will create approx up to a total of 130 full and part-time local jobs.