Empty Property Rates – Landmark decision
July 9, 2012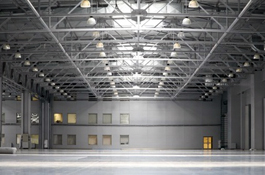 Following the lack of reform to the business rates system in the recent Budget, proposed changes are called for, to help struggling businesses across the UK.
Property owners and investors are attempting to manage their property portfolios to mitigate the effects of the economic downturn, in any way possible under some of the most testing of times and face enormous financial challenges.
Owners of commercial properties, such as shops and offices, are exempt from paying business rates on an vacant property for three months once the property becomes vacant, whist industrial properties remain exempt for six months. There are some exeptions such as buildings with a rateable value less than £2,600, otherwise rates are payable in full following the 'grace' period.
The '42-day rule' relates to the amount of time a building must be occupied for before a grace period can be triggered. This has been a point of debate recently and unsurprisingly a recent high court appeal case has been closely followed by the property industry.
Essentially, The High Court has overturned an earlier judgement against a cash and carry wholesaler reinforcing the use of the '42 day rule' even where temporary occupation is on a 'de minimis' basis.
This is clearly good news for Vendors/Landlords who have vacant premises and are actively seeking to market their properties to tenants on temporary terms for overspill occupation or similar whilst they continue to divest of their assest.
Eckersley provides rating advice to clients to reduce and mitigate their cost exposure. If you require any assistance please contact Martin Connolly on 01772 883388 or Email mgc@eckersleyproperty.co.uk.