Eckersley celebrates 25 years in business
July 9, 2015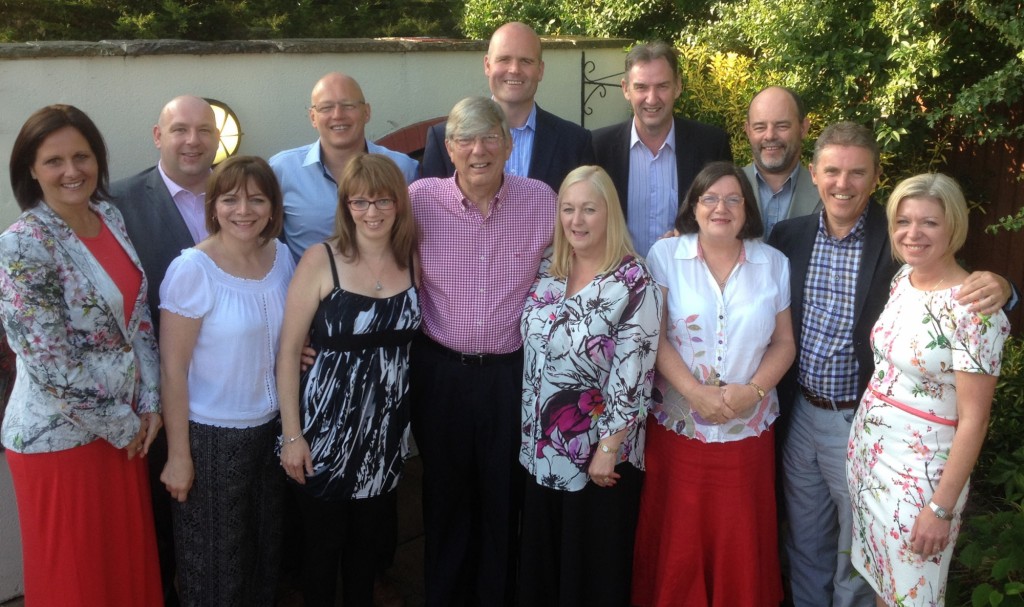 We are delighted to announce that we are 25 years old this month!
The original practice was established in 1990 by Bob Clayton and Clive Eckersley who formed Eckersley after the business they were working at, Clayton Booth and Partners, was acquired by General Accident in the late 1980s.
Originally based on Theatre Street, the practice then moved to its present Starkie Street location after securing a number of regional and national clients which facilitated further growth for the property consultancy.
In 1997 the practice boosted its ranks with the addition of new partners John Bretherton and Andy Taylorson who had completed a management buyout of the Preston office of Storey Sons & Parker and subsequently merged the two firms.
Since then Eckersley has established a client list ranging from sole traders to major PLCs, which boasts national and international retailers, higher education institutions, local authorities and major developers, national house builders and all of the leading High Street Banks.
In 2002 Mary Hickman joined the business and is now on the board of directors, followed by fellow director Mark Clarkson in 2004.
Andy Taylorson reflected: "The property industry over the last 25 years has changed dramatically and as a Practice we too have adapted in the scope of work we undertake.  We have experienced some major fluctuations across all market sectors and have enjoyed a property boom as well as the trials of a major recession. How we do business has also changed quite markedly with the advancement of communication technology and the internet being the principal drivers of this".
"We have been involved with some very exciting projects, pre-recession where there have been wholesale changes in approaches to major city centre redevelopments and multi-million pound regeneration schemes, with a great emphasis on sustainability. During this time we've also seen the planning process undergo radical changes, while in recent years we have seen changes in consumer shopping habits which have and continue to influence the High Street."
 "Over the 25 years the focus of Eckersley has been to continue to provide commercial property advice and guidance that will help our clients maximise the use and value of their property assets. We'll continue to add new services and will always look to bring in new expertise to the business as our client base expands.
"We have a wealth of experience in our professional team with Martin Connolly, Mark Heaton and more recently Tim Lamb who has joined Eckersley to strengthen our agency services offering and is already making an impact in expanding this side of the business.  We have been well supported over the years by our secretarial and support staff, all of whom have been with us for many years".
To mark the occasion of the 25th anniversary of the first opening of the doors, a celebratory dinner was held at Langs Restaurant on 2nd July with Clive Eckersley, one of the founding partners, joining the party as Guest of Honour.