Construction has started on a New Waitrose in the centre of Northwich, Cheshire.
March 27, 2013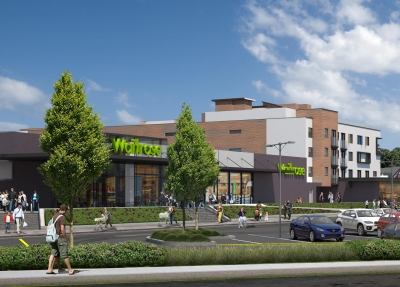 The 27,500 sq.ft. supermarket is part of a wider £20m mixed-use scheme to revamp a riverside site at Hayhurst Quay, once home to the town's Regal Cinema and floating hotel known as the Floatel.
This is a development project undertaken by developer H2O Urban, a joint venture between The Canal and River Trust and London developer Bloc.  Andy Taylorson, Development Partner at Eckersley, advised the developer on securing Waitrose as the anchor tenant and the lease transaction with the retailer.
Construction has started on site to include remediation and refurbishment of an existing marina shipway.  The main shell of the building is due for handover in November when Waitrose will fit-out the 18,000 sq.ft. sales area ahead of a December opening.