Carnforth Business Park Motoring despite Challenging Market
July 9, 2012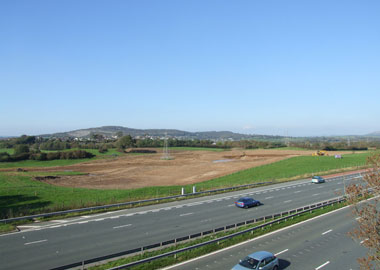 The long awaited Carnforth Business Park being developed by Strong Developments has moved forward swiftly with phase 1 comprising circa 150,000 sq ft approaching completion.
The site which extends to approximately 23.5 acres and lies directly adjacent to the M6 motorway has seen strong interest from a wide variety of occupiers in spite of a thus far low key marketing strategy.
Further proposals exist to develop phase 2 which could accommodate up to a further 150,000 sq ft. The developer and advisors are currently working through the existing enquiries with a view to master planning the next phase.
Preston based Property Consultants Eckersley who have acted for Strong Developments during the purchase, planning and development process are currently working through enquires and expect to enter detailed discussions with parties very soon. For further information please contact Mark Clarkson Tel: 01772 883388 Email: mac@eckersleyproperty.co.uk