BUSINESS RATES APPEAL SUCCESS……!
June 12, 2013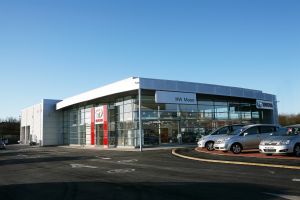 Acting on behalf of H. W. Moon, a premier Toyota dealership, Eckersley have successfully negotiated a substantial reduction in their 2010 rating assessment.
Eckersley's rating team lodged an appeal and entered into negotiations with the valuation officer. Evidence was drawn from across the North West region and the property was re measured and "referenced" to identify any anomalies in the rating assessment.
As a result we successfully negotiated a significant decrease in the rateable value down from £237,000 to £167,000, representing a 30% reduction. This therefore resulted in a refund to our clients, backdated to the commencement of the 2010 list, coupled with an on going saving.
Martin Connolly, head of rating at Eckersley commented;
"Of course we cannot always expect a reduction of such magnitude but we were delighted that we were able to achieve this for our clients. It remains inequitable that business rates continue to be paid based on rental values that prevailed in April 2008, before the worst effects of the credit crunch hit the commercial property market. In some cases, however, it is not possible to achieve a reduction at all and ratepayers should be wary of promises to achieve guaranteed reductions from cold callers"
Here at Eckersley we promise to provide an initial assessment without obligation to see whether it appears likely that an appeal will be worthwhile. For customers who have not yet appealed their 2010 assessment it is still possible to do so and the latest government announcements have confirmed that it will be unlikely that there will be a business rates revaluation until 2017! Clients should be aware that, even if the rateable value is reduced, due to phasing and transitional arrangements, they may not see as much benefit as they had hoped from a reduction. Our professional body, the RICS, produces a useful guide for potential customers that we are happy to provide upon request.
Should you wish to discuss your business rates assessment, please call Martin Connolly on 01772 883388.