Bowkers open new vehicle maintenance and service depot
January 20, 2017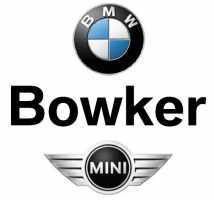 Bowker BMW have just completed the refurbishment of part of the former Page & Taylor site on Watery Lane providing a very high specification vehicle maintenance and servicing facility.  This complements the existing motor showroom and the adjoining mini and motorcycle showrooms on their main Riversway site.
Andy Taylorson at Eckersley acted on behalf of Bowker BMW in the acquisition of the Page & Taylor site.  This was a strategic acquisition by Bowker Motor Group to enable enhancement of their existing facility based on the popularity of both BMW and Mini with sales and vehicle servicing requirements continuing to grow.
Andy worked with Marc Appleton at Napthens Solicitors liaising directly with Bowker and Tom Fox, the General Manager for Bowker Motor Group at Preston.